UNT 3
Turbo Teeth – Yellow Equals One
---
– Info
Cat. No.: UNT 3
Artist: Turbo Teeth
Title: Yellow Equals One
Format: 12″, 33rpm
Edition of 300 copies of white vinyl, packaged in a folded 70 x 100cm poster with full artwork, including a pack of eight perforated stickers designed by different artists.
– Credits
Recorded live & composed between 2013-2016.
Mixed by Panos Alexiadis.
Mastered & cut by Marco-Antonio Spaventi.
Artwork by Jola818, G.Vik & Giorgos Axiotis.
Sticker pack artwork by PH!D, HardIsTheOnlyWay, Yorgia Karidi, Vasilis Papageorgiou, Nodata, Matao Oka, Jola818, Sportex80, Xeerow & Cobra Nine.
Printing by Kostopoulos Printing House.
Photos by AAiikkoo.
– Tracklist
A1. Money Over Glitches
A2. Big Troubles
A3. Dial a Discos (pt. I & II)
B1. Chica's Palindromes
B2. Tropical Tape Transit (pt. I & II)
– Preview
---
– About
"Yellow Equals One" finds one of Athens' most offbeat musicians, Giorgos Axiotis, recording his first proper solo EP as Turbo Teeth, a project that culminates many years of experience and experimentation as a member of various acts like Free Piece Of Tape, Balinese Beast, Holefold, Bruised Lee & Tom Cruisin'.
 "YEO" is a record of intuitive charm, an exercise in style and substance, revealing an incredible aptitude to switch between styles and grooves. A sense of universal moodiness combined with a flair for quick, witty chunks, filters through every track, holding together nervous percussion, irregular patterns, dystopian synth lines, retro sci-fi goofiness, tape deck abstractions and fractured pop. This is an alchemical blend of sounds, where each track is materialized as a hybrid of different ideas and dynamics. 
Opening track "Money Over Glitches" is a perfect slow burner with its idiosyncratic bass, hazy pads and punchy hi-hats topped with some bizarre, slowed down sampled vocals. "Big Troubles" features brief whistling sounds, percussive elements and various slapstick noises that emerge over a retro-robotic swing to put together a bizarrely mechanized dance track. This affection for automated malfunctions carries on throughout the first part of "Dial A Discos pt. I & II" with xerox beats and collage patterns, up to a point when a hypnotic lo-fi sample ritual cuts the track halfway through, resembling a remote UFO calling, adorned with slow rhythmic pulses and dubbed out sampledelia. "Chica's Palindromes" stands out as probably the record's most haunting track, with its spacious opening of creepy hiss and absurd reverse loops, followed by some poignant dubby chords, optimized for some ultimate bleak atmospherics, dreamlike textures and lynchian filmic qualities. Not so much as an afterword but rather as the track that epitomizes "YEO" feel, "Tropical Tape Transit pt. I & II" begins as a crap-rap abstraction with fragmented burlesque tricks over a steady beat that slowly evolves into a mesmerizing keyboard reverie applied over a soft kick drum.
Sitting in the twilight zone, somewhere between nervousness and uncanny exultation, "Yellow Equals One" is a truly sharp move that could serve as the finest soundtrack to a nocturnal cruise through dim-lit, desolate metropolitan suburbia.
– Short Bio
Turbo Teeth is the solo project by Giorgos Axiotis. The highly idiosyncratic, unstable and addictive sound of T.T, eventuates in transient deca-dance vignettes and consists of dysfunctional & fast tempo sliding cut-up rhythms, mangled loops, gonjo dance fantasies, dental hop dreams, and mutated mover spins.
---
– Preorder
Price: 15 euro + shipping
(Registered mail with ΕΛΤΑ (Greek Post Office). Individual Tracking numbers will be sent off on shipping day. If you live in Greece, please contact us for other payment/delivery options at info@untitled-1.org)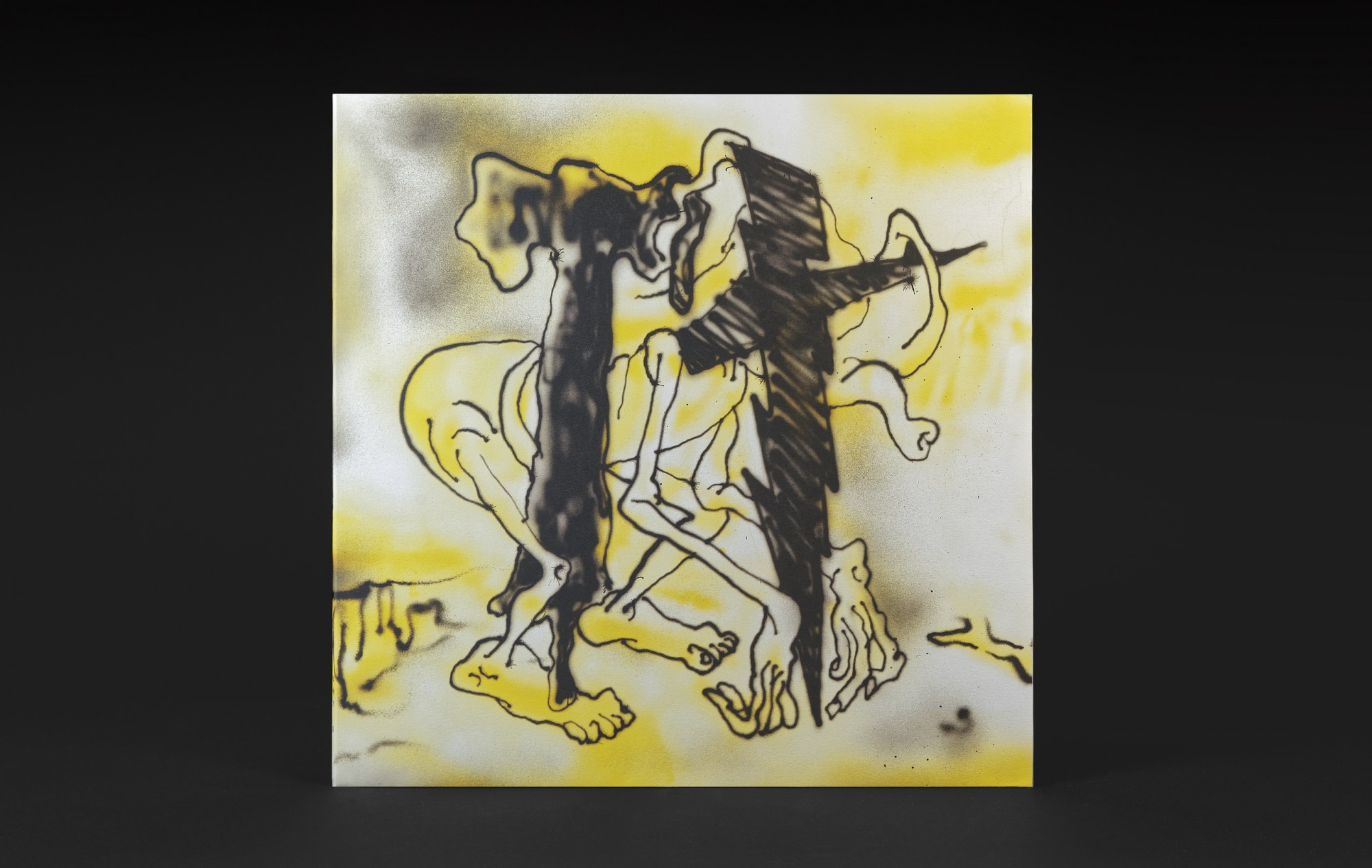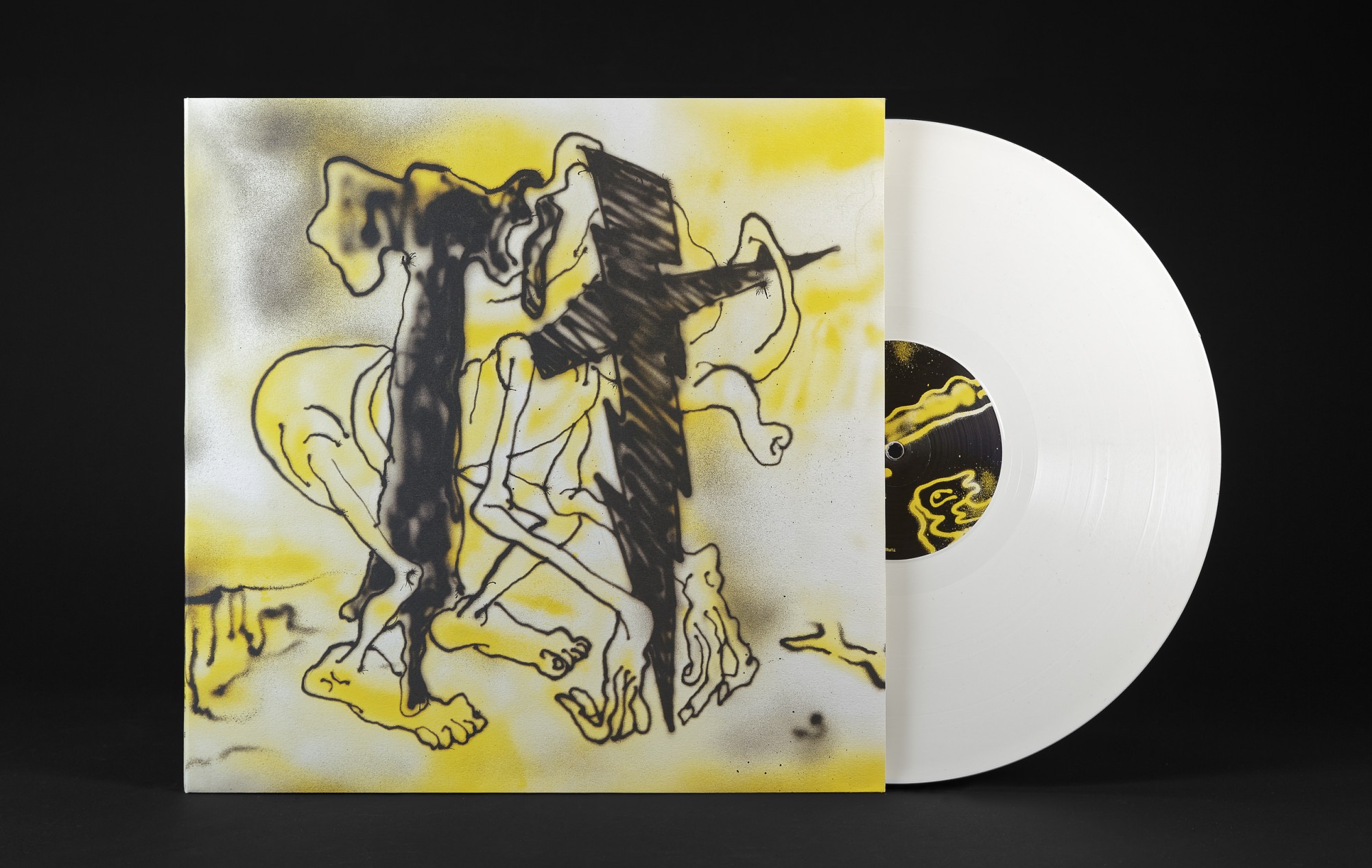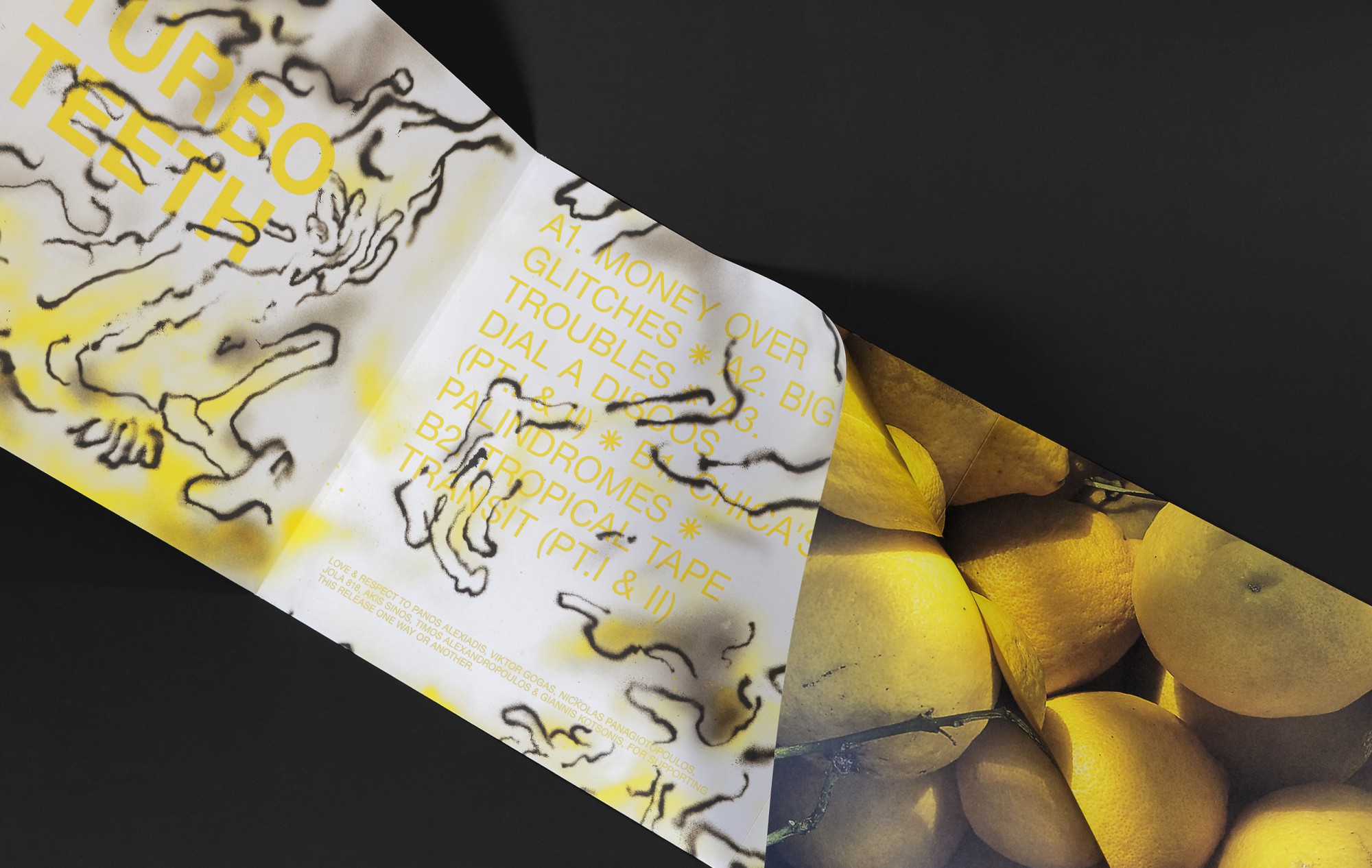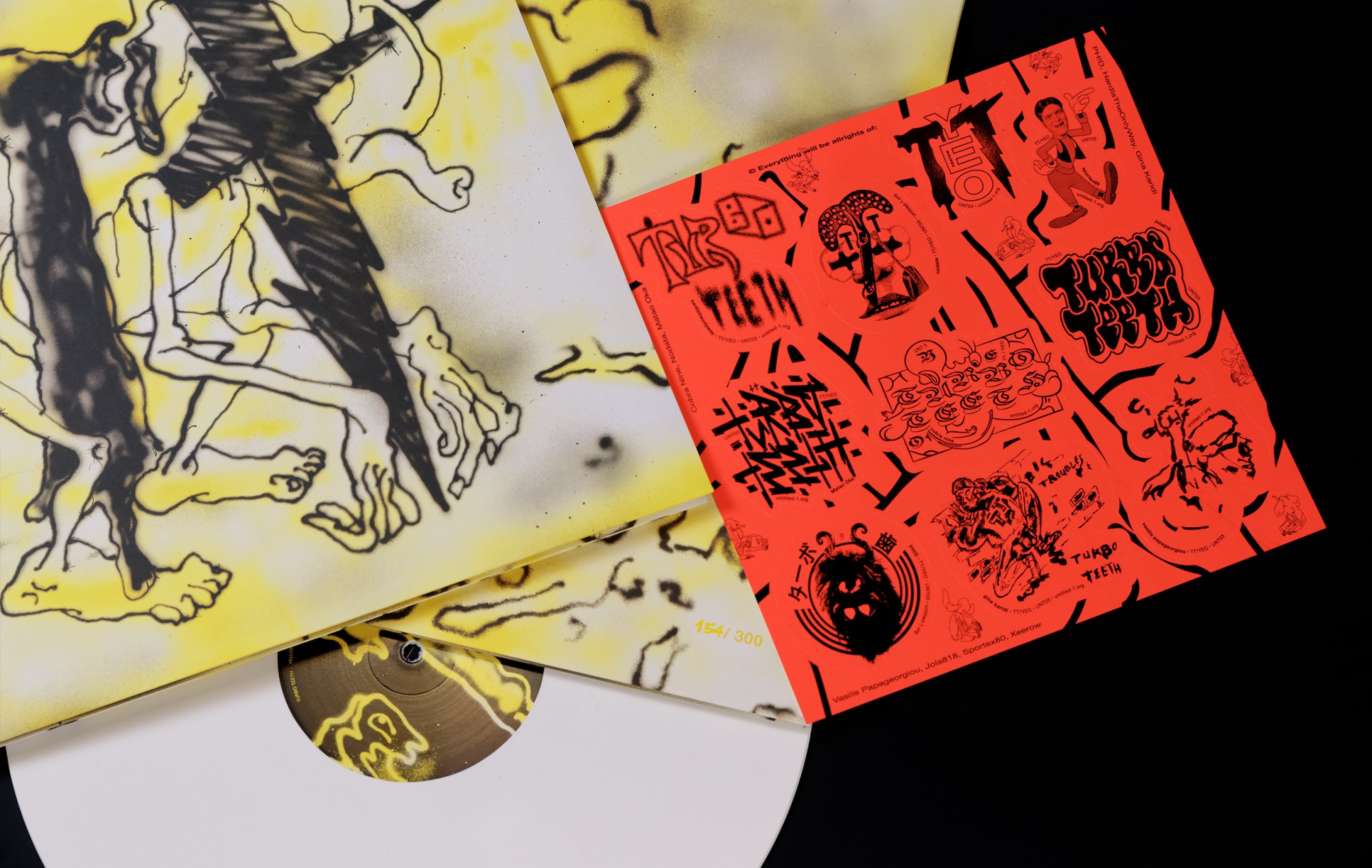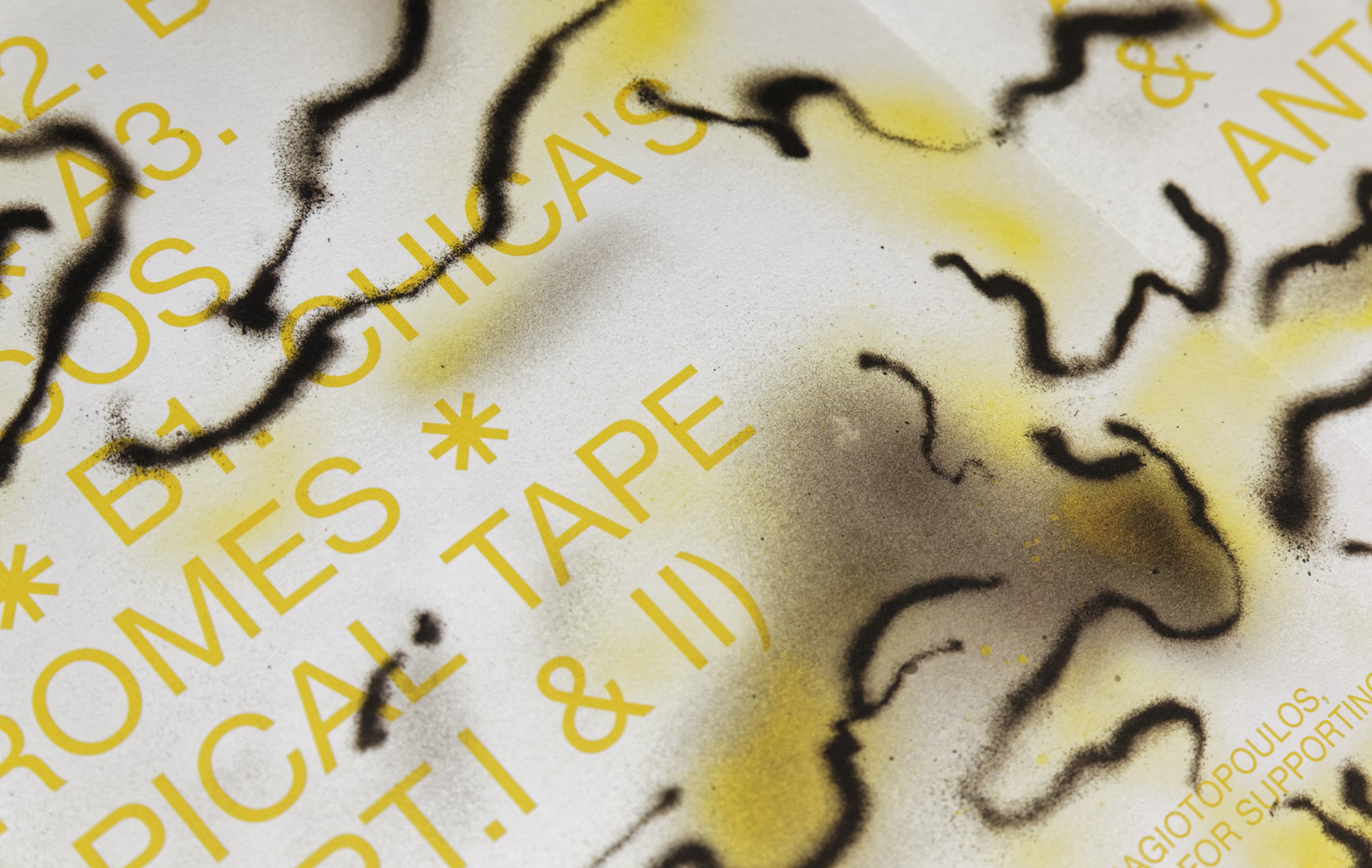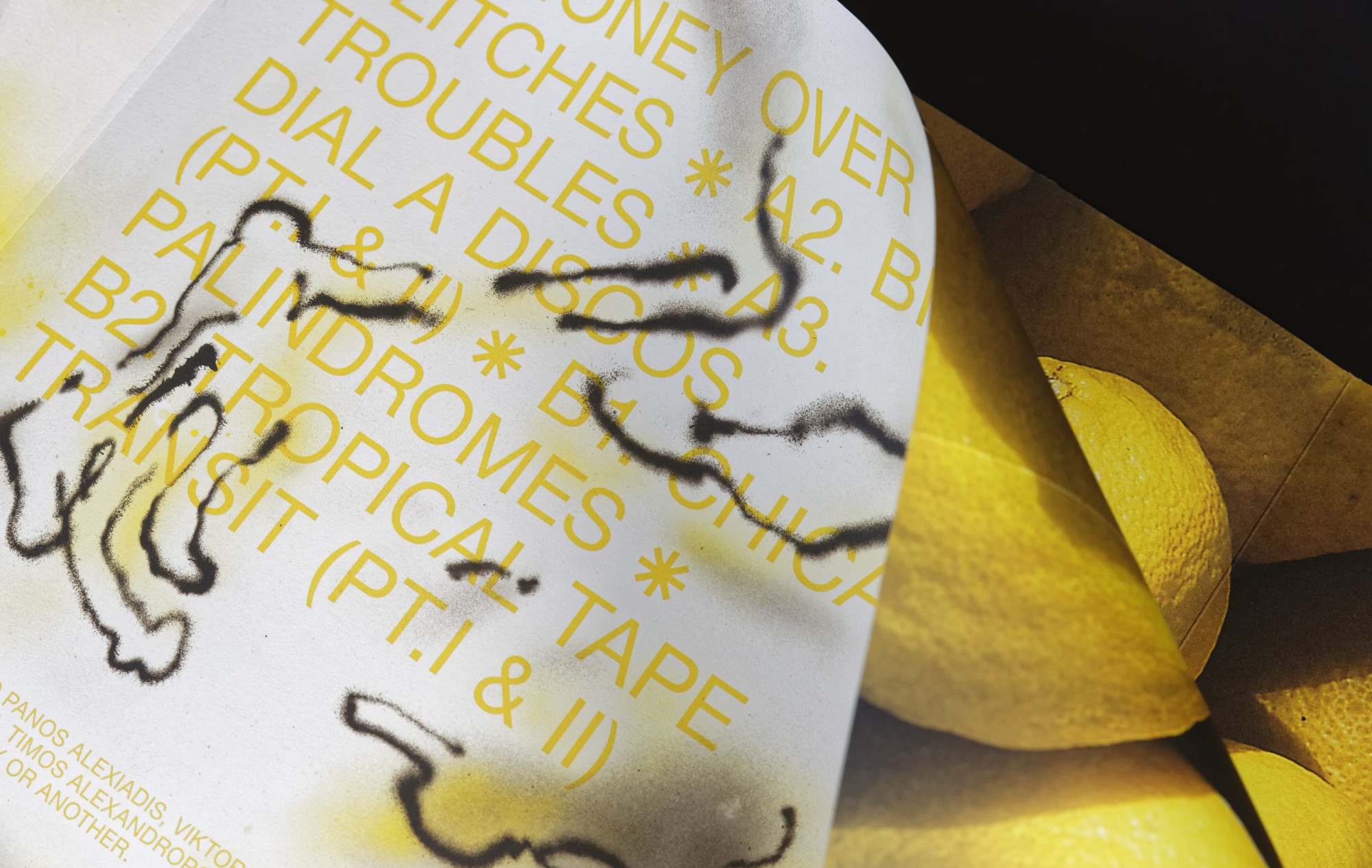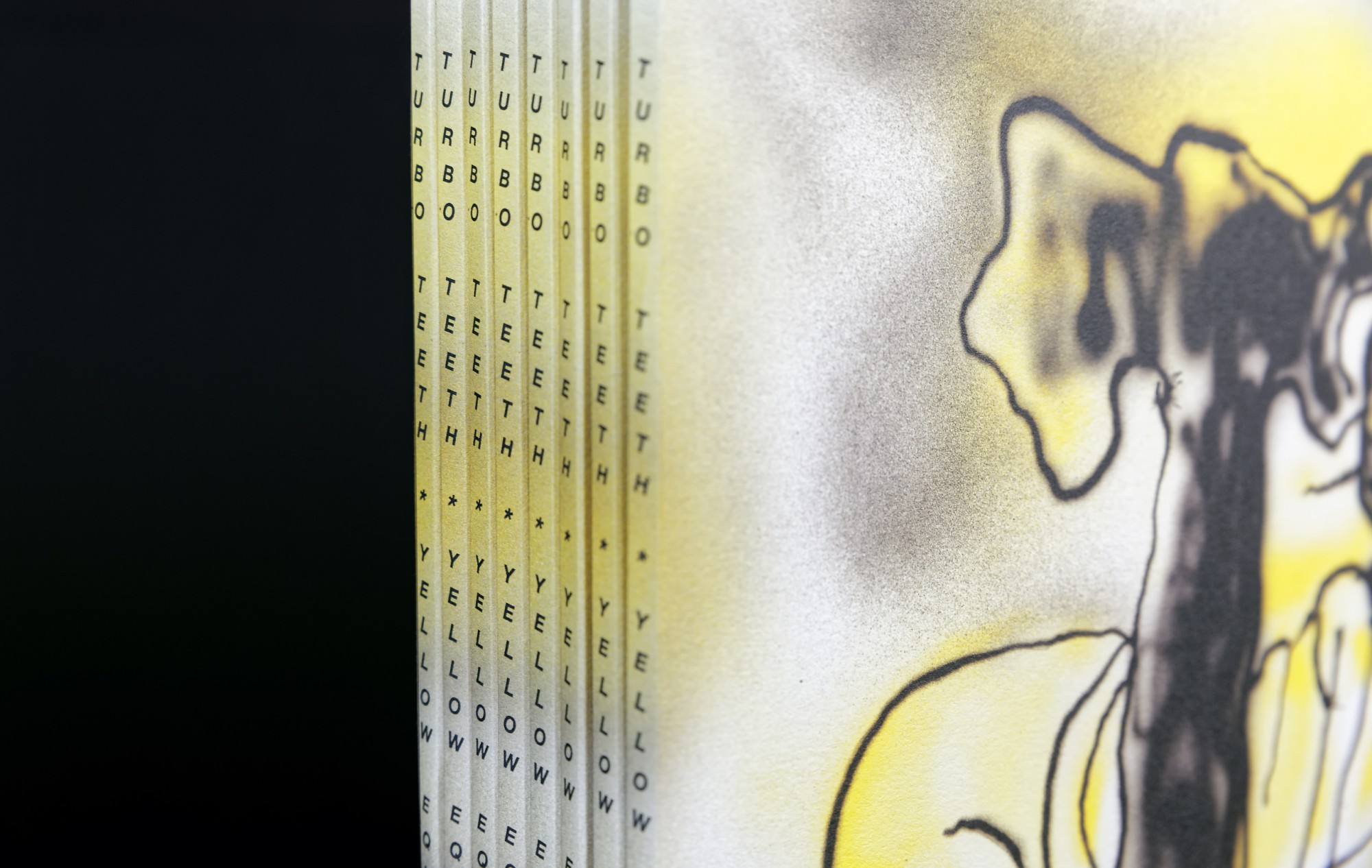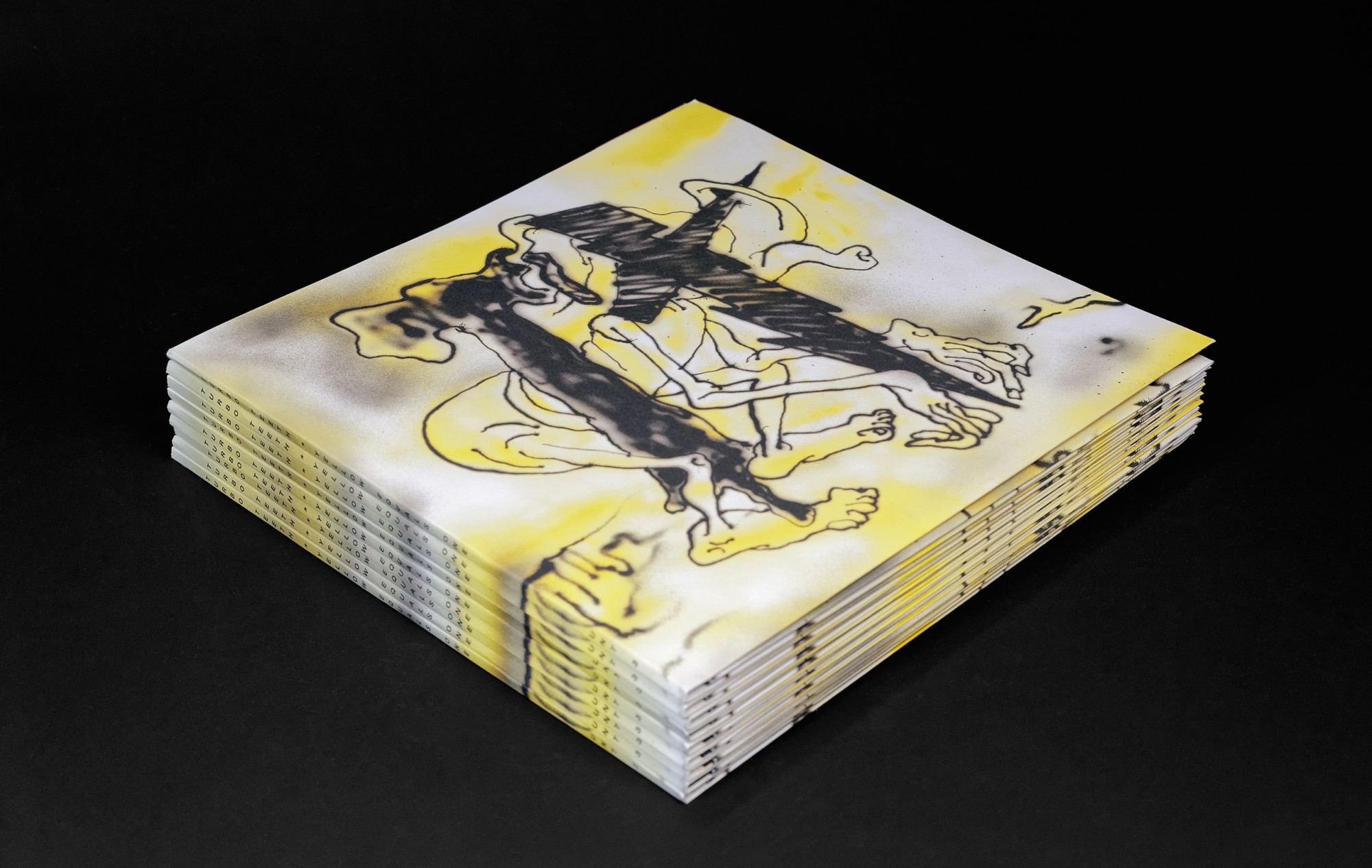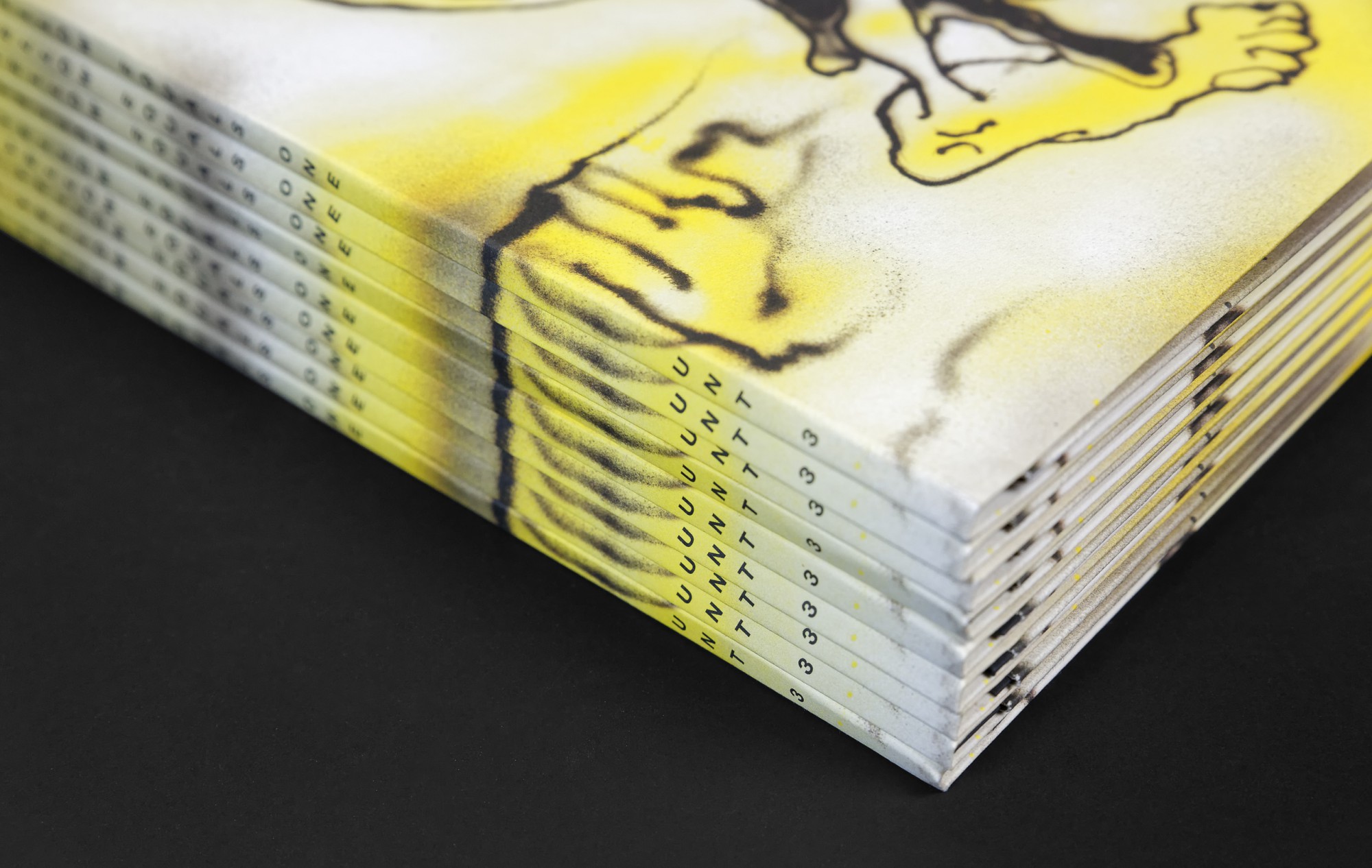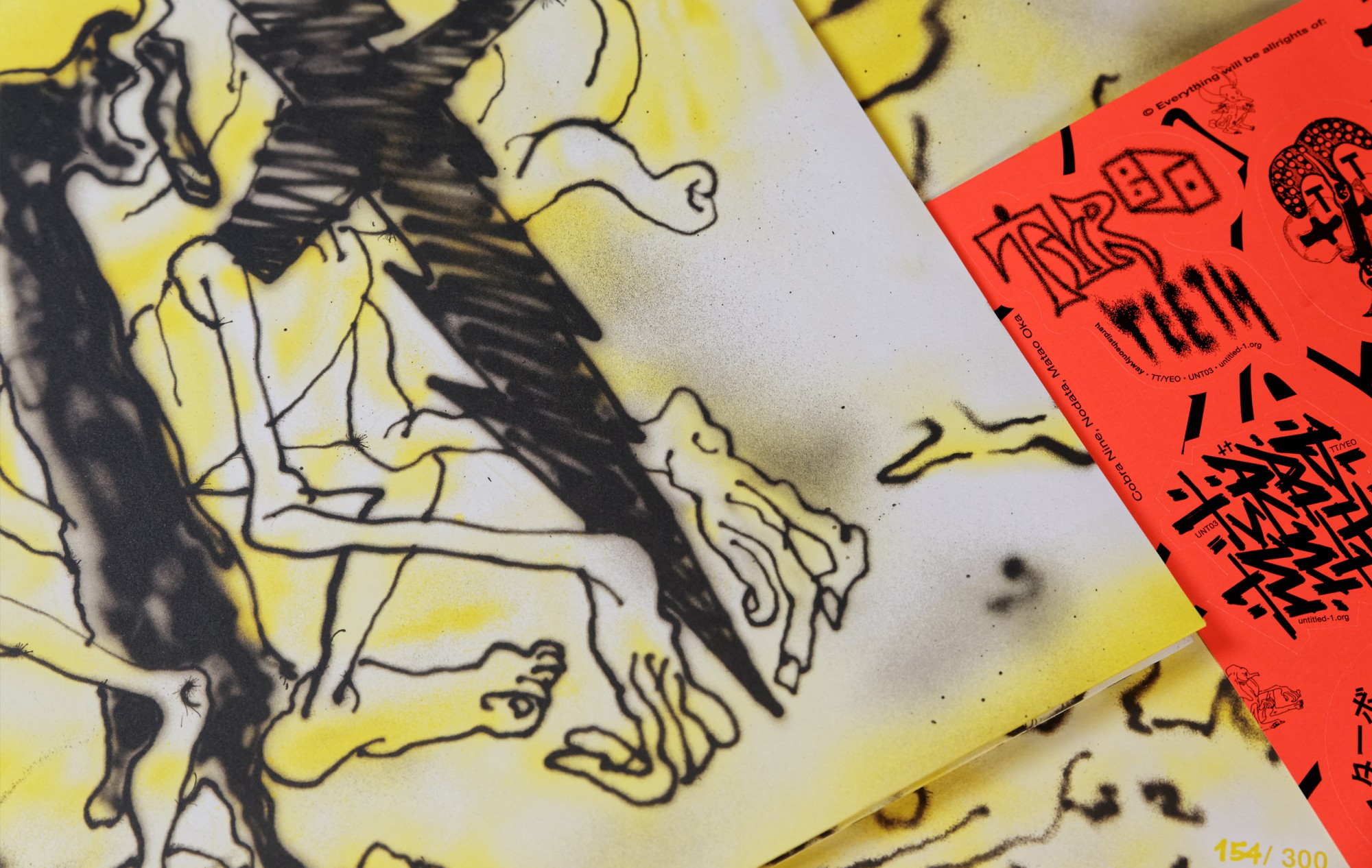 UNT 2
Space Blanket – Kalémi
---
Limited edition of 300 hand-numbered copies on 180gr black vinyl, packaged in a silver offset printed sleeve, including a one-color poster printed on metallic paper.
Space Blanket present their first LP titled "ΚΑΛΕΜΙ" (chisel in Greek). The album consists of 8 tracks written and produced in Athens, Greece during a period of two years. With an affection for throbbing, single-note bass lines played on analog synthesizers and arpeggiated lead lines inspired by the 80's era, Space Blanket tried to create a unified stylistic statement that holds comments on what has been at the forefront of their lives the past few years. From climbing big rockfaces to flying high with a parachute, from the political instability in Greece to major contradictions and inequalities people have to still deal with, it's all there in the form of multiplexed sound waves and mathematics. With the invaluable contribution of Johny Tercu (Kooba Tercu) on vocals Space Blanket present you "KAΛΕΜΙ".

Short Bio
Space Blanket is an electronic duo from Athens, Greece. Their debut EP "Cosmic" (2012), was released on 12'' vinyl record and digital download and was welcomed by the press and music fans, giving Space Blanket the chance to carry out many gigs, always accompanied with real-time visual projections created from scratch and manipulated in real-time during their live shows. Their continuously growing reputation led them to open for the likes of Depeche Mode and Gramatik. The duo is also known for their ground-up reworks on tracks of completely different sound base, such as Rolling Stones' Jumping Jack Flash' and Kyuss 'Green Machine'. Their sound is described as cosmic disco punk also containing nu-80s elements and is characterized by ponderous beats, low bass frequencies, aggressive but also melodic lines and outbursts of distorted guitars.
Cat. No.: UNT 2
Artist: Space Blanket
Title: Kalémi
Format: 12″, 33rpm
Produced by Space Blanket
Mixed at Unreal studios by Space Blanket and Alex Ketenjian
Mastered at Sweetspot by Yiannis Christodoulatos
Artwork by Jola 818 & G.Vic at Bend
Printing by Kostopoulos Printing House
Photography by Christos Kotsinis & G.Vic
—
Tracklist
A1. Intro
A2. Runner
A3. Old People
A4. Nu People
B1. Doggy
B2. The Promised Land
B3. Terrestial
B4. Fountain
Price: 15 euro + shipping
Registered mail with ΕΛΤΑ (Greek Post Office). Individual Tracking numbers will be sent off on shipping day. If you live in Greece, please contact us for other payment/delivery options at info@untitled-1.org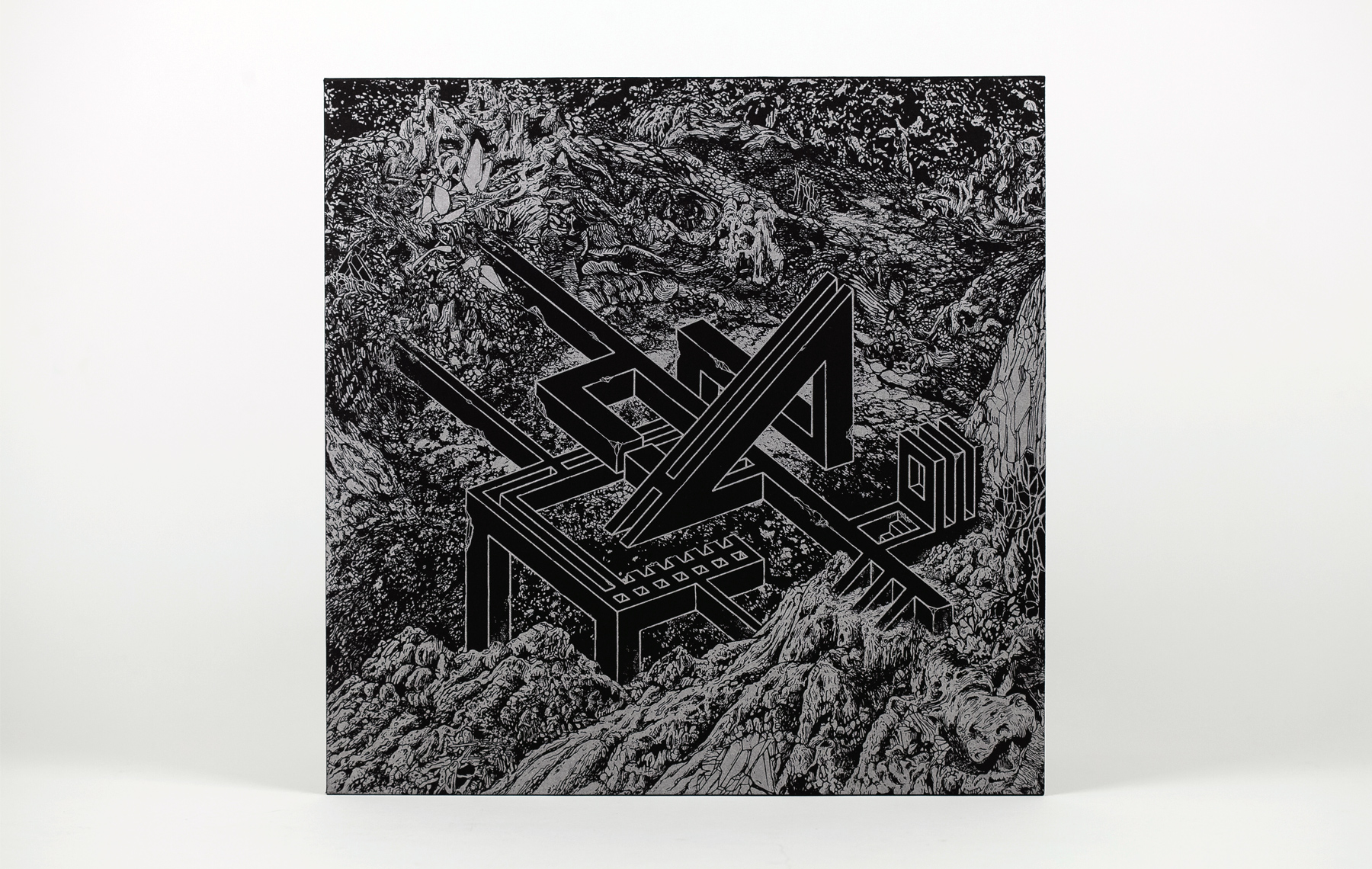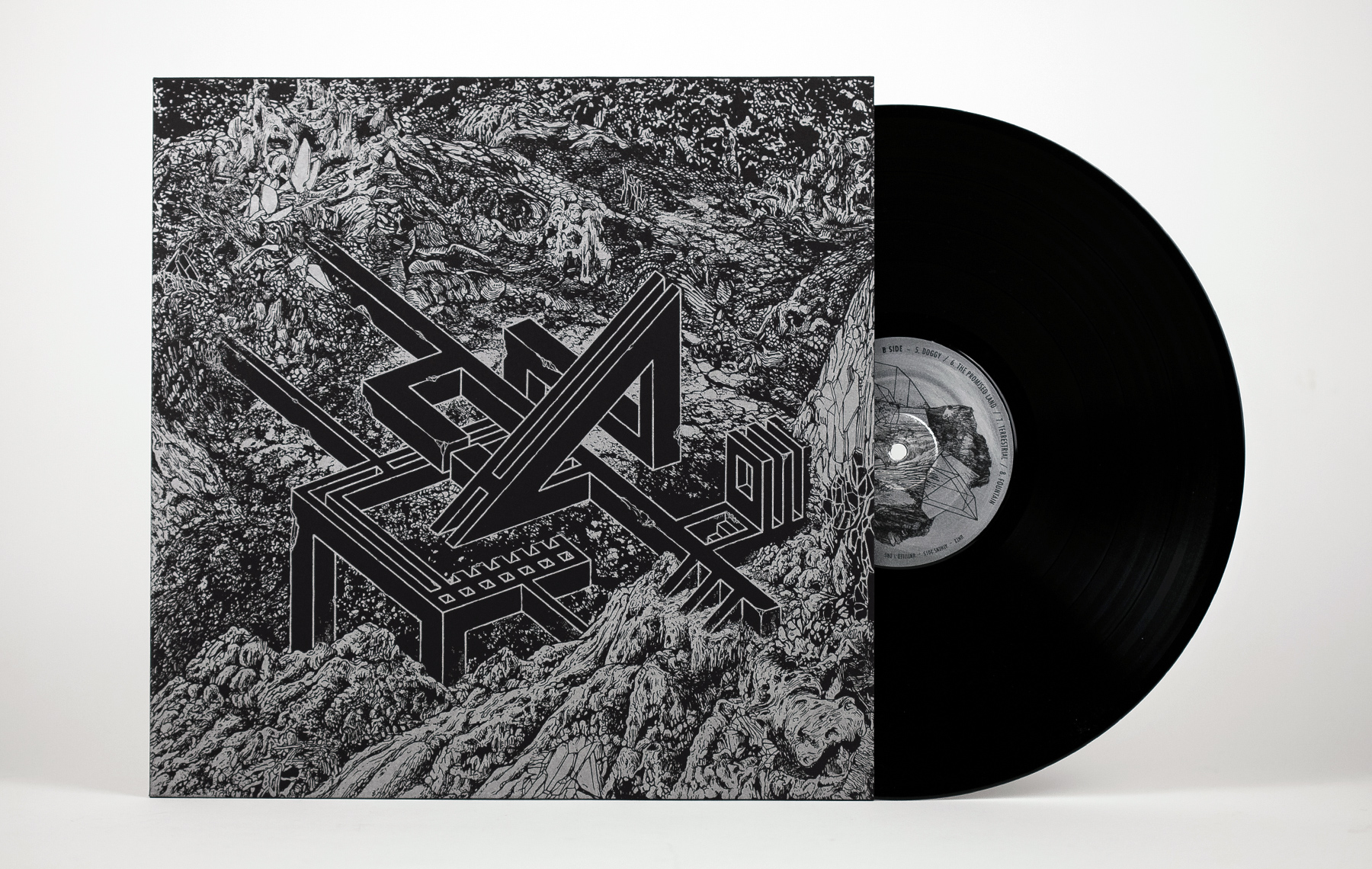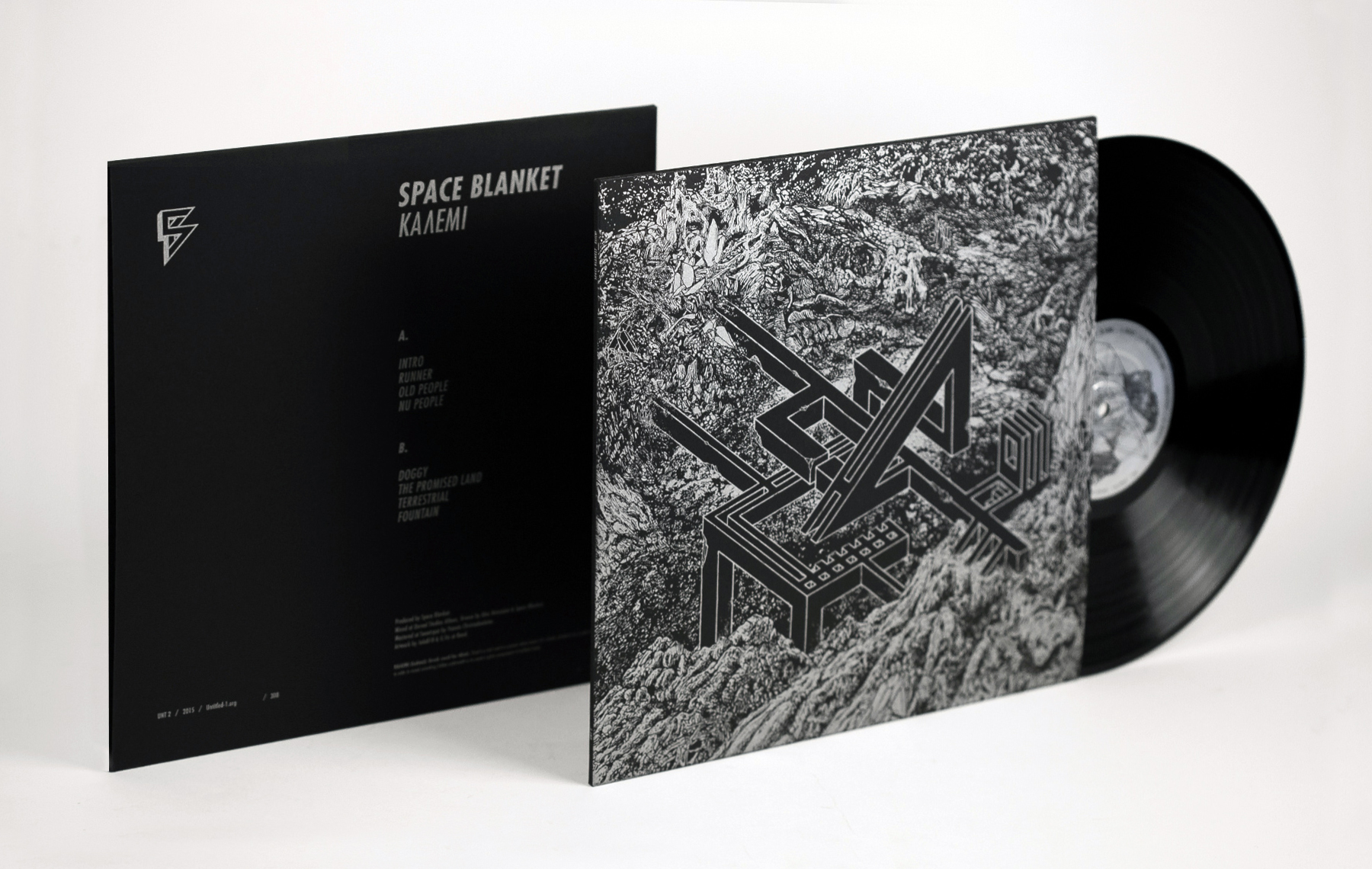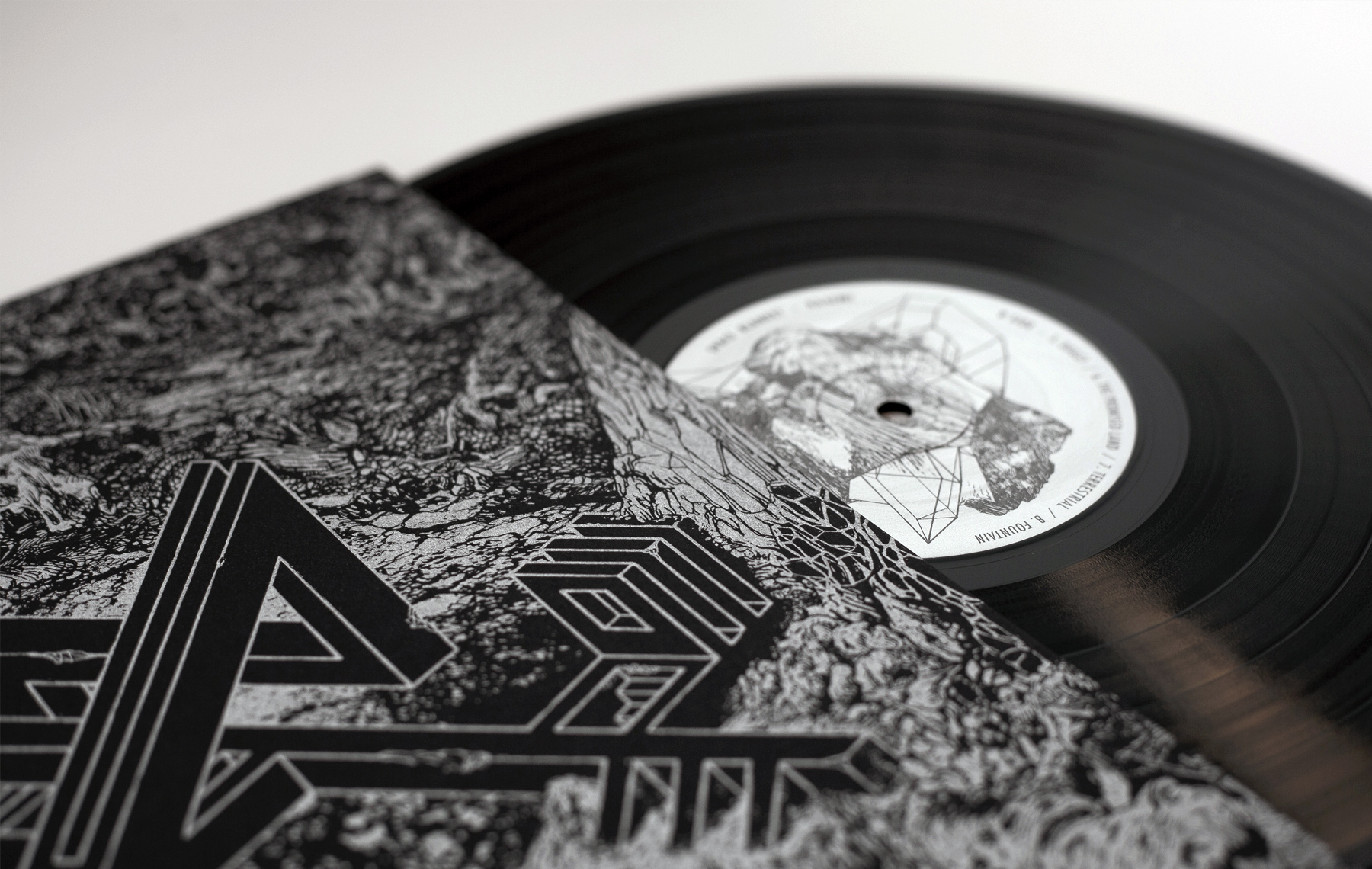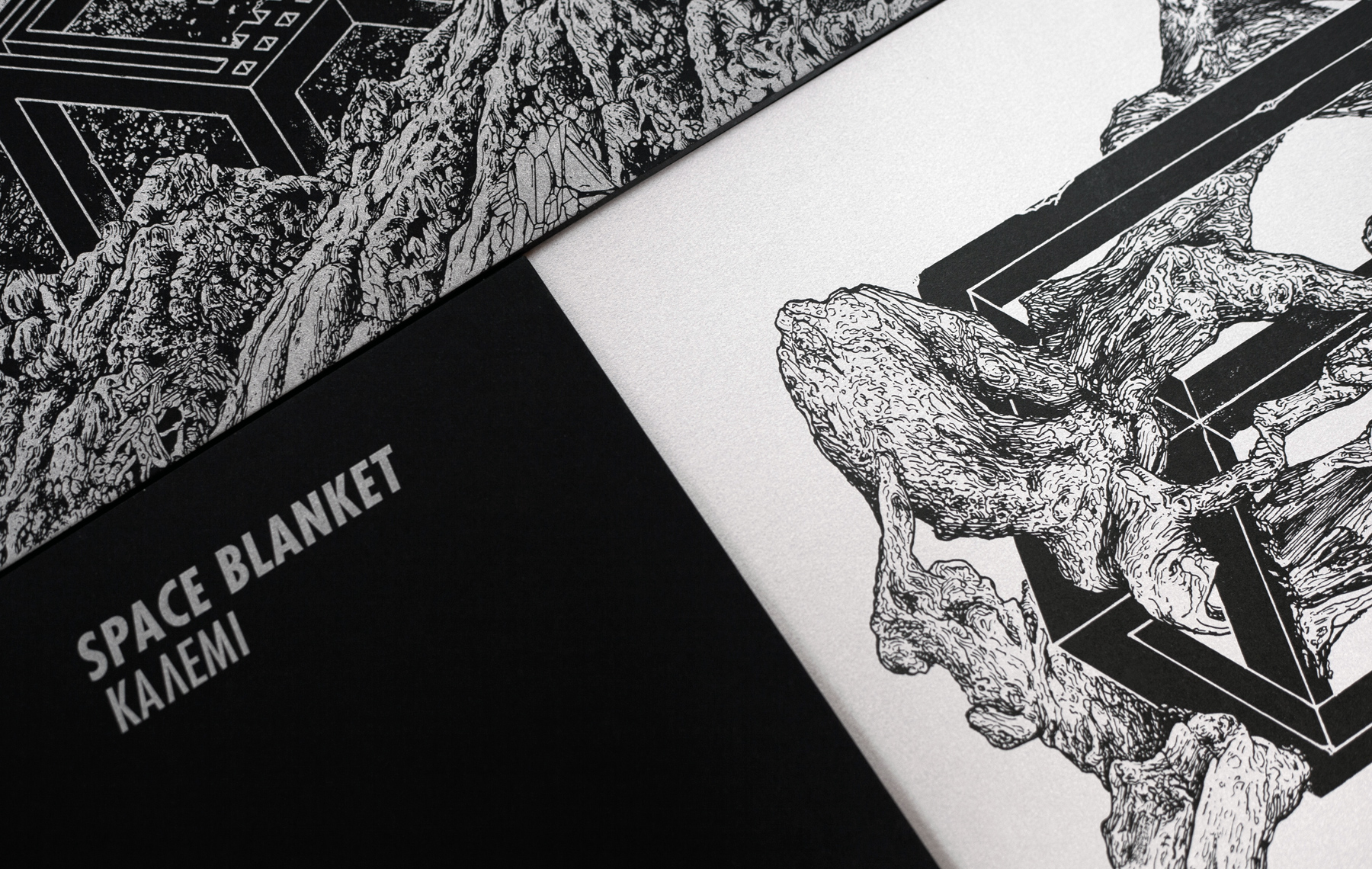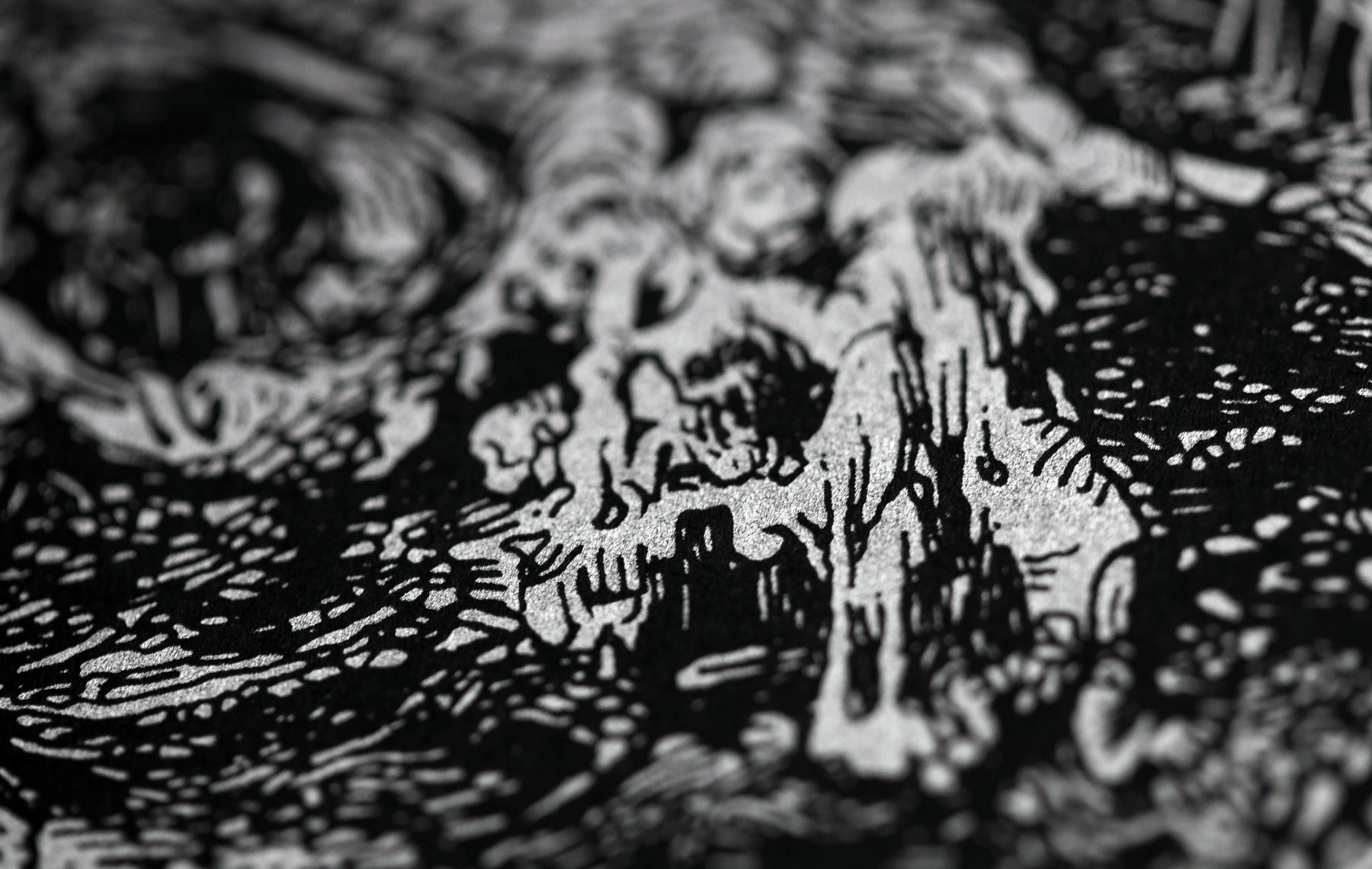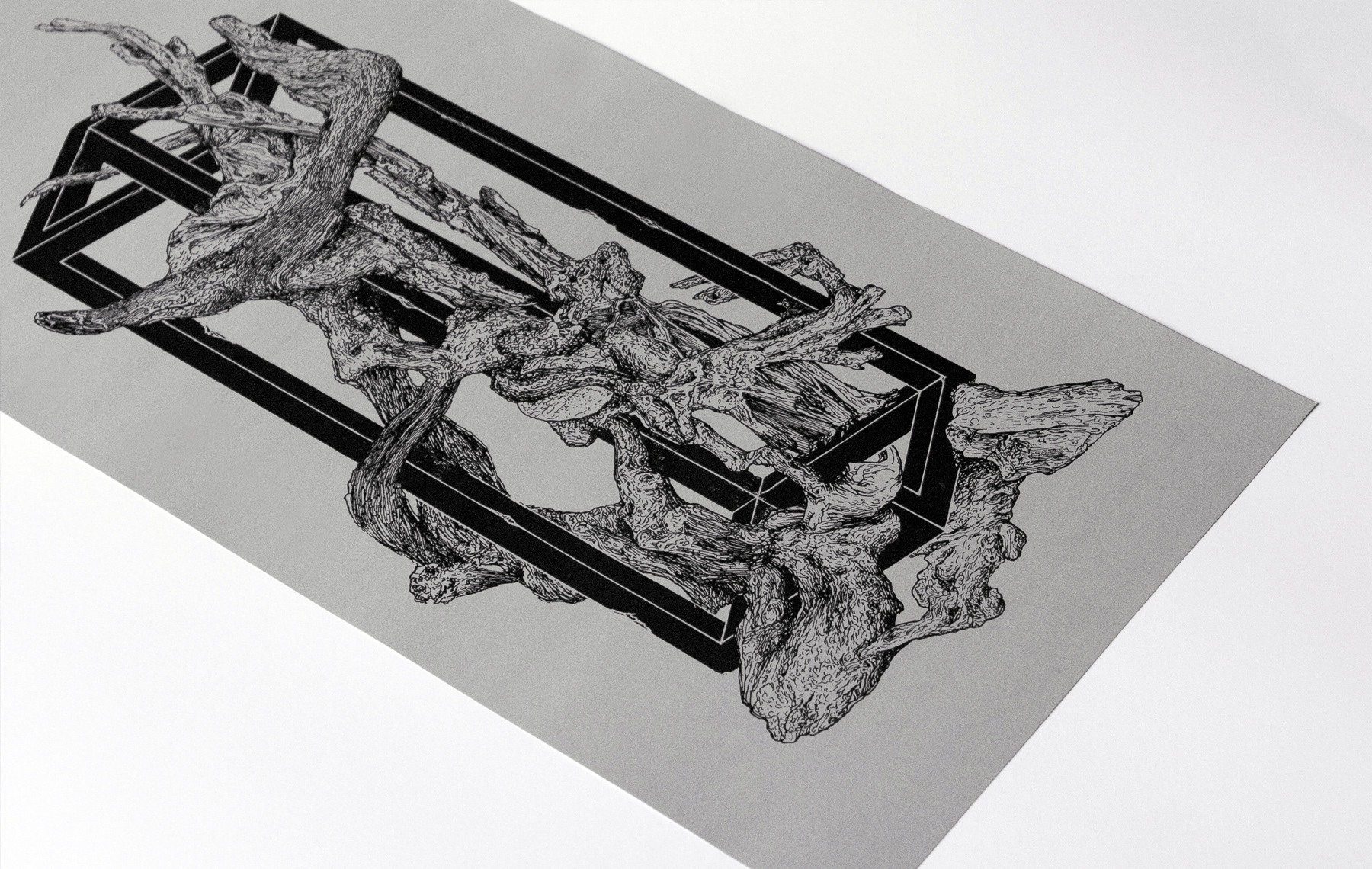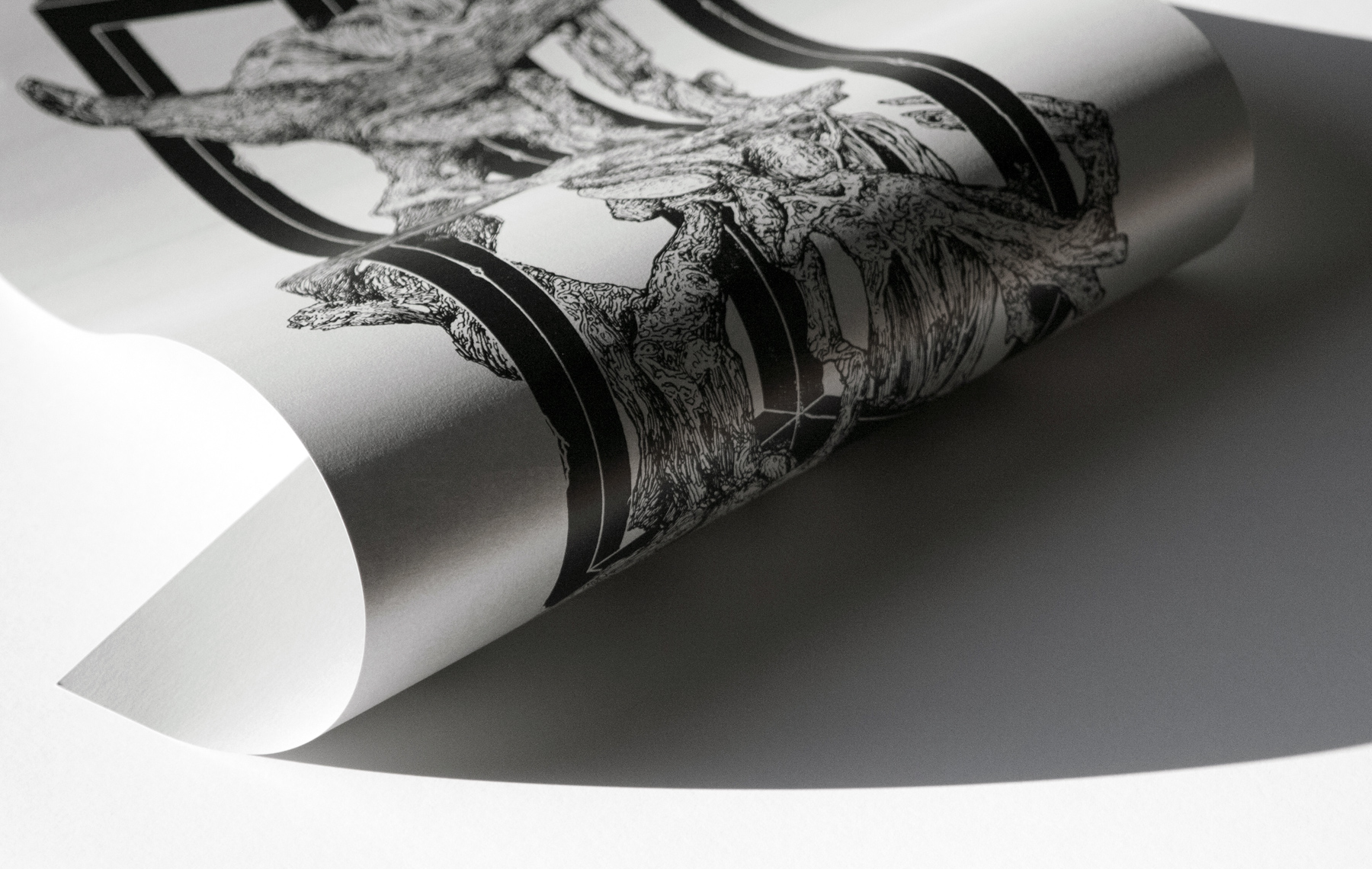 UNT 1
Elephant Phinix / JKone – The Providers
---
Limited edition of 300 hand-numbered copies on yellow 7'' vinyl with hand-printed letterpress labels, packaged in a 4-colour screenprinted sleeve, including a poster with the lyrics and cover art.
—
Cat. No.: UNT 1
Genre: Hip Hop
Lyrics by Elephant Phinix
Produced by JKone
Mixed & Programmed by JKone – Elephant Phinix
Mastered by Koebbel
—
Artwork by Jola 818
Design by Jola 818 & G.Vic at Bend
Printing by Symbolink & Lambros Giousos
Photography by Christos Kotsinis & G.Vic
—
A1. The Providers
B1. The Providers (instrumental)
"The Providers" was originally released in digital format by Beatquick in May 2014 and re-issued in a limited 7" vinyl edition by Untitled-1 in May 2015.
Elephant Phinix rhymes smoothly over a down-tempo, slow boom bap beat produced by JK One, layered with mandolin and medieval choir samples. Mastered by Koebbel. Some would describe this track as contemplative. Elephant Phinix raps about life and the choices we make that ultimately define who we are.
After all,
"Life is what you make it, you better make it strong.
This is more than just lyrics on a song".
Elephant Phinix
Born in 1986 in Sunderland, UK, home to The Black Cats, he moved to Athens, Greece, at an early age. He has always been a music lover but his attraction to the microphone grew out of free-styling over beats and laying down tracks with friends around the age of 18.
"Athens Burns" marked his early beginnings. The graffiti crew it represented helped him think out of the box and look at rapping from a more serious perspective, paying more attention to the lyrics.
In the past few years, he has opened for and played with bands and artists such as Jeru The Damaja, Evidence, Sadat X of Brand Nubian, Diamond D, 2Mex, B Real of Cypress Hill & Psycho Realm, Shabaam Sahdeeq, RA The Rugged Man, Supernatural, Shyheim, Madlib & J Rocc, Kool Keith, Kutmasta Kurt, Imani from the Pharcyde, CunninLynguists, Mr Lif, Loop Troop Rockers, Dj Vadim, Wax Tailor, Dub Pistols, The Herbaliser, Gramatik, Thavius Beck, Noisia, Chinese Man and Birdie Num Num.
JKone
JK One is a Vyronas kid at heart.  He's a member of the Phase3 crew, formed in 2001. An MC and a producer, he's been loyal to the mic and hip-hop culture for more than fifteen years. He's a dedicated follower of boom bap and loves a grittier sound.
phase3-hiphop-official.blogspot.gr
Jola 
Born in Karditsa in 1983, he currently lives and works in Athens, Greece. His work stretches all the way from graphic design, illustration, silkscreen printing and murals to documentary videο, renowned in the local underground graffiti and street art scene.
Elephant Phinix has collaborated with Jola quite a few times in the past. Jola's artwork is displayed on "Patience is Gold" and "The Gutter Twinz" album covers, accompanied by limited, silkscreen printed apparel.
Price: 10 euro + shipping
If you live in Greece, please contact us for other payment/delivery
* other sleeve color variations are not available for sale